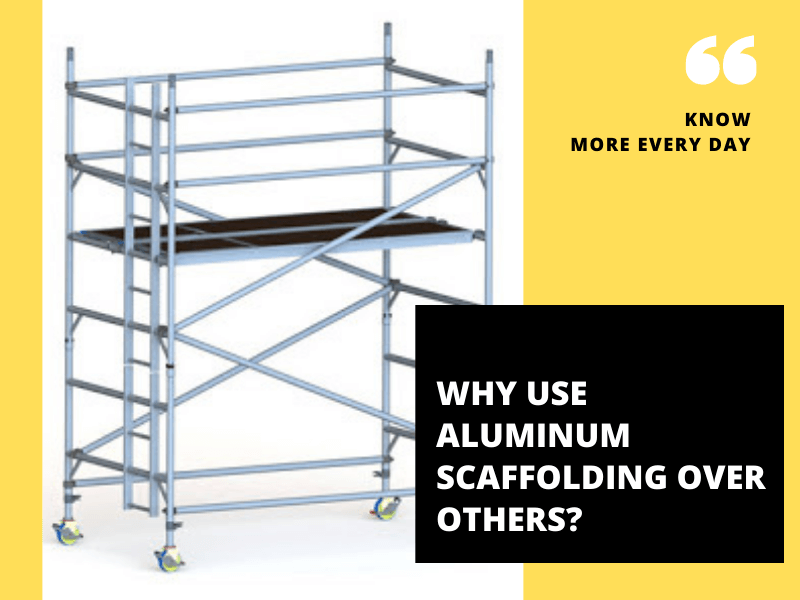 Advantages Of Aluminum Scaffolding Over Others
Aluminum scaffolding plays a key role in construction industry by it's reliable structure. Aluminum scaffolding ladders are light weight, easy to move from one place to another and more important cost effective. The Scaffolding tower can be made by using aluminum tubes and planks. Tubes can be used to develop the scaffolding and planks will create work space where workers can do the job safely. with the help of wheels we can easily change the position.
Earlier bamboos, iron are used for scaffolding. These can be developed by tubes, planks and couplers. Couplers can be used to hold the tubes together. But the construction of scaffolding using bamboos is strenuous and risk taking. The iron scaffolding ladder was strong but due to heavy weight it is hard to shift from one place to another and moreover it was expensive
Through aluminum we can avoid all these difficulties. Usage of aluminum scaffolding ladders vastly increased in due to it's extraordinary specifications like lighter in weight and cost effective. These towers are having high resistance to corrosion. The construction and destruction of aluminum scaffolding is very easy
Aluminum Scaffolding Towers makes affordable for your project and finishes your dream project. enjoy the profits with low investments by hiring a aluminum scaffolding with Swastik Corporation.
We are one of the leading service provider of Aluminum Scaffolding Rentals in India. For Details Contact Swastik Corporation
Author