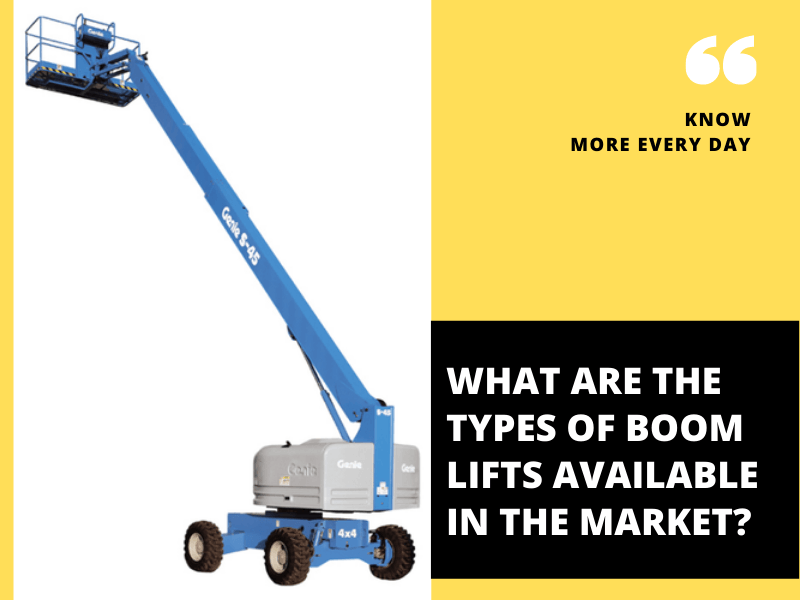 Do you ever know the history of Boom Lifts? How the evaluation had happen?
Boom lift is a type of aerial lift, which allows both horizontal and vertical reach for accessing heights. They are mainly used for construction works, industrial works and other jobs that need to be work at heights. Boom Lifts provides the safer work platform.
But today we are going to discuss about the origin, where the sparkle came, in whose mind. In ancient times ladders or the scaffolding were used to reach the new heights, but they were not safe, and it was difficult to move from one place to another place to settle.
Walter E. "Ted" Thornton-Trump who was a Canadian orchard worker, he moves from one tree to another to collect the fruits. And it was difficult to set the ladder for each position and it was not safe. He was thinking for a tool that provides a safer platform and faster. He created a bucket to a double hydraulic arm attached to a wheeled platform like a tractor. In 1951 Ted's "Giraffe" was born.
The new boom invention was tied to a tractor pulled by another machine called cherry picker. After 5 years he invented a self powered Giraffe. Based on this invention he developed 14 other boom lifts, each having a specific application in orchard work and other industries.
Thornton-Trump patented his invention in the early 1960s as a "power-operated boom structure" and as a " lifting apparatus for electric line and construction workers."
Thus the invention of boom lifts happen, and now we are using the boom lifts for every work to be done at heights.
Here you go For Boom Lifts Rental Service Provider in India, who knows your need and provide the best that would be suitable for 100% job done.
Author