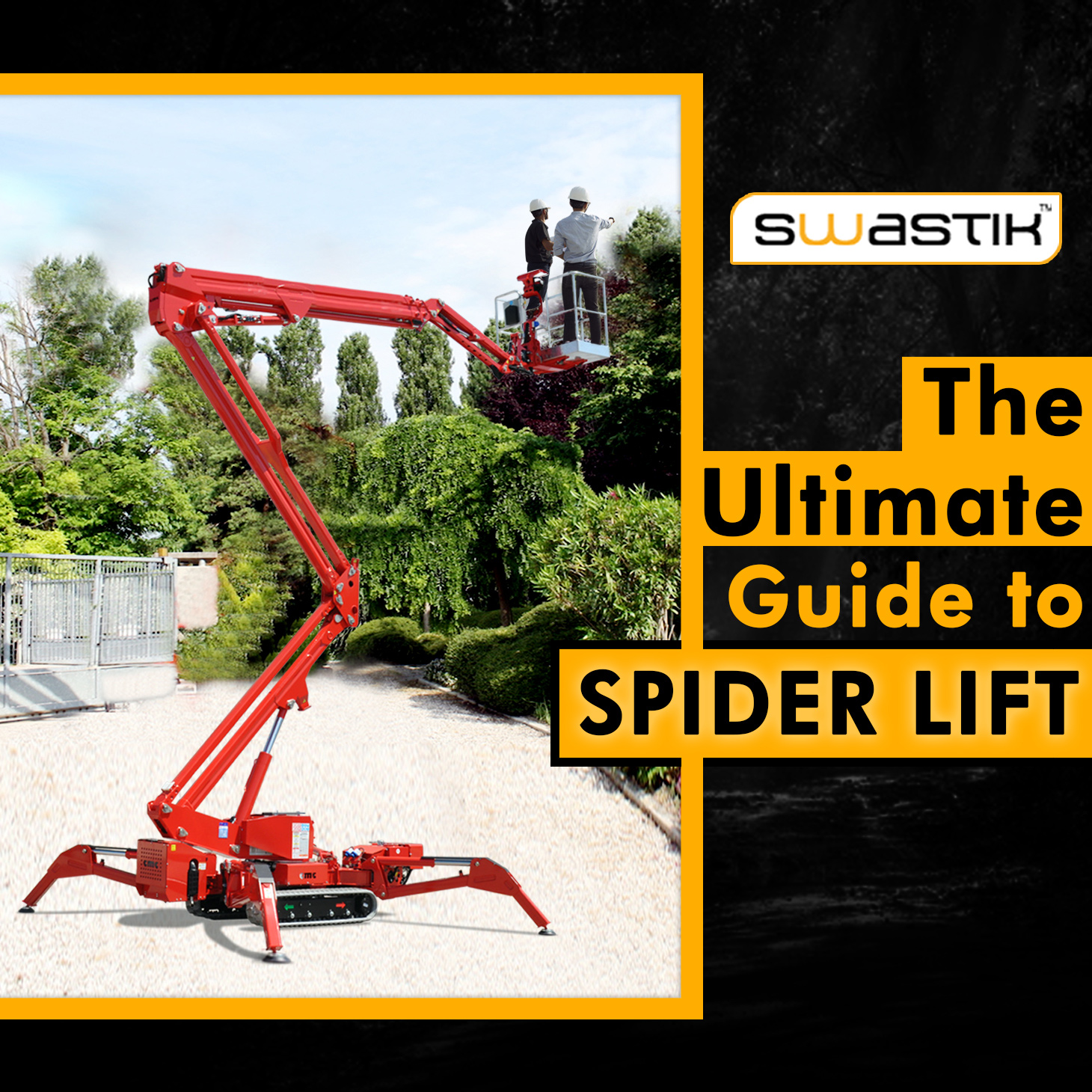 The Ultimate Guide to Spider Lift - Right Platform for Right Job
Many aerial work platforms are available in the industry market to solve various purposes and are accessible to reach heights. In this blog, we will see Spider lift and its applications.
What is Spider Lift?

Spider lifts or Atrium lifts are aerial work platforms, with a self-propelled boom-type designed to lift lightweight and have 4 stabilizer legs with stability and leveling of 360-degree direction.

It is a versatile lift used for different terrains with a height of 49 feet to 160 feet.
Types of Spider Lift:
Spider Lifts are of two types.
1. Crawler Boom Lift - A Boom Lift which has an attribute of low weight and rubber tracks that allows you to move around the workplace.
2. Wheel Boom Lifts - It is a type of spider lift with wheels that are accessible in any uneven terrain.
Where are Spider Lifts used?
Spider Lifts are used for building maintenance, tree trimming, window fitters, public utilities and general construction within internal and external environments.
It is perfect for interior jobs with flexible dimensions while taking up minimal space for storage.
Advantages for Spider Lift:
Spider Lifts are used in diverse applications
Light, Compact Design
Easy access for Narrow spaces
Set up for different Terrains.
Disadvantages of Spider Lift:
The disadvantage of spider lift is that it is not towable. To overcome this, you will need to be limited while operating it.
Which Aerial Work Platform is Right for Your Job?
| Spider Lifts | Boom Lift |
| --- | --- |
| Boom articulate in 360 direction | Boom Lifts operate in 1. Articulate and 2. Straight boom |
| Right Choice for flora maintenance, interior flooring | Ideal for hard work place to reach at heights |
| Suitable for indoor use | Suitable for outdoor use |
| Hydraulic and Diesel powered operator | Battery and diesel operator source |
| Used for Light Duty Applications | Used for Heavy Duty Applications |
How Much Does Spider Lift Cost?
For Buyers, who need or want to invest in the purchase of machinery for their projects, Spider Lifts are an ideal choice that are readily available for rent or sale.
Here, a sample estimation cost for rental is shown in different locations.
| Location | Min | Max |
| --- | --- | --- |
| Bangalore | 1.25L | 35L |
| Chennai | 90K | 25L |
| Ahmedabad | 45K | 18.5L |
| Hyderabad | 1L | 20L |
The price may differ based on the
Type and height of the spider lift you need,
Diesel, electric, battery, or dual power operator source
Number of days for rental
Nature of the job
Indoor or outdoor use
Heavy or Light duty operations.
Before taking the decision, understand your job work, and choose the right platform.
Spider Lift Market Statistics:
The spider /atrium lifts are in demand for their platform height, mobility, and compact design and are likely to increase in the upcoming years.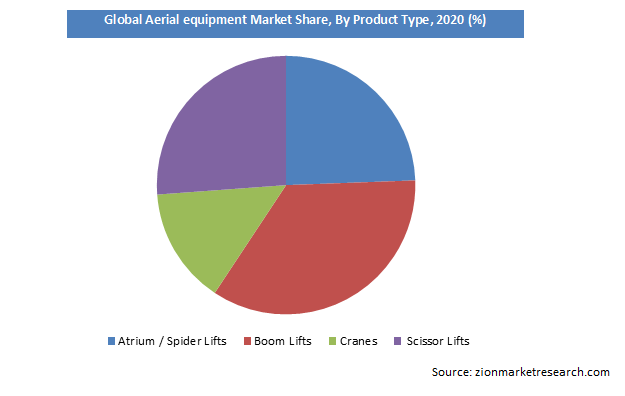 Providers of Spider Lifts:
Many Key Players provide rent or sale of a wide range of machinery with high quality and excellent services.
List of some of the top-notch companies that offer spider lifts to reach heights.
Swastik Corporation
JLG industries
Genie
Wilson Access
Direct Industries
Lift And Access
Sinoboom
Riwal
How to Choose the Right Equipment for Aerial work?
There are many suppliers of aerial work platforms in India offering hire or sale for short-term and long-term projects in diversified industries.
Swastik Corporation, a leading provider of industrial lifting equipment in India, offers premium quality machines with world-class engineering services and proficiency that you are looking for.
SwastikCorp is a one-stop solution for all your industry needs and has expanded its services over metropolitan cities like Hyderabad, Bangalore, and Chennai.
Publish
Cm Sulaiman | Digital Marketing Executive
Author
Nithya | content writer