Aluminium Scaffolding
ALUMINIUM SCAFFOLD TOWER Although Aluminium Scaffold is a much more expensive when compared to traditional Galvanized steel, it is significantly lighter and has a High Corrosion resistance. The top four reasons to use a Aluminium Scaffold are
SafetyMobilityLower Erection Time, Cost & LaborSaves Energy & increases productivity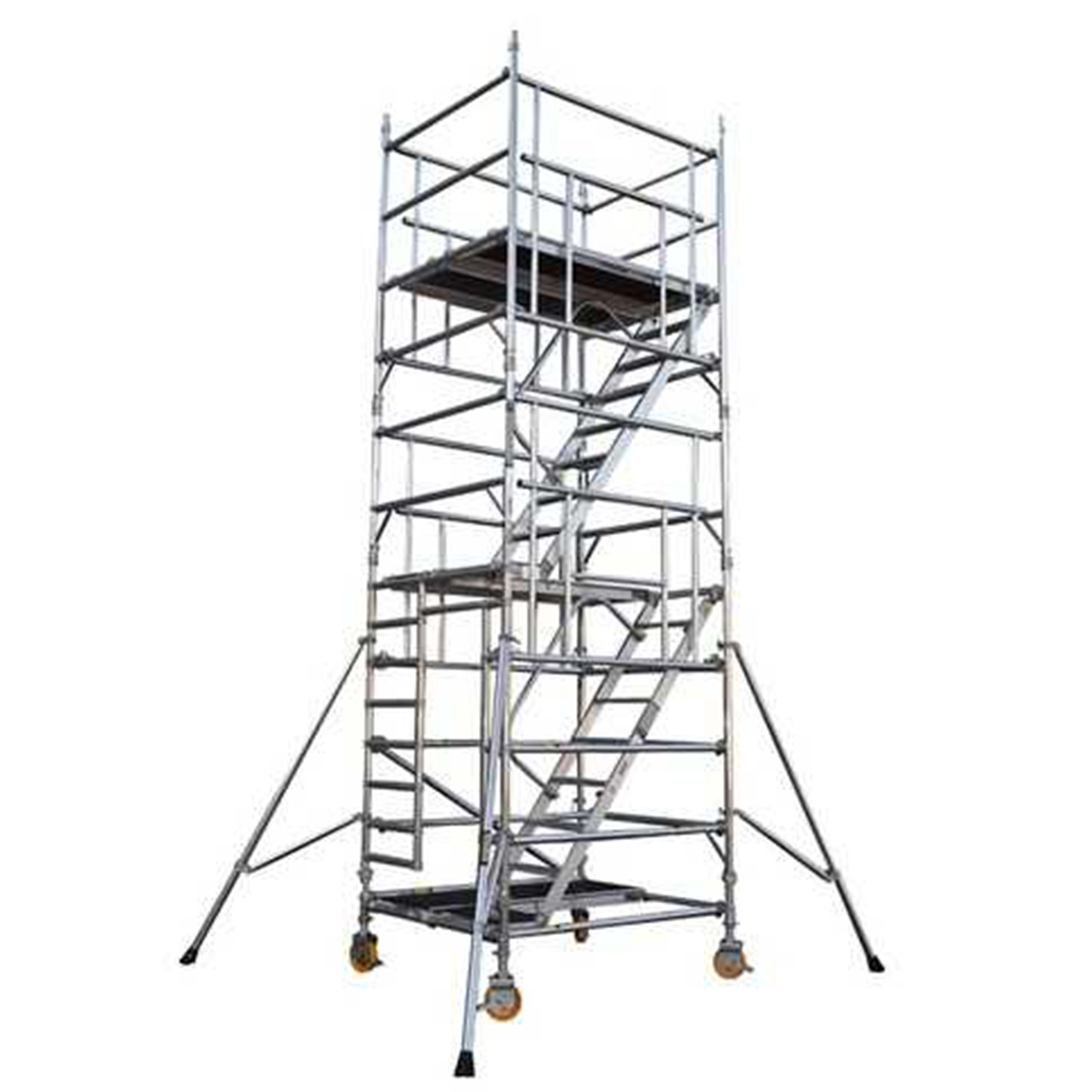 Scaffold Width-1.35 M, Scaffold Length-2.00 M Platform Height-3.50 M To 14.10 M
Office | Building | Shopping Malls | Factories | Schools | Airports | Churches | Theaters | Hospitals | Hotels
Electrical | Insulations | Painting | Pop Ceiling Work | Interior Decoration | Duckting & Piping
FAQ
WHAT IS SCAFFOLDING?
Aluminium scaffolding tower can be used as a replacement of ladder in a number of different ways in the industry. It is designed with a structure to stand and work on it. It is easily portable and balanced perfectly to withstand heavy-duty functions.
WHAT IS THE MAXIMUM HEIGHT OF THE MOBILE SCAFFOLD?
12 meters
HOW HIGH CAN A SCAFFOLDING BUILD?
125 Feet
HOW MUCH DOES A SCAFFOLDING COST IN INDIA?
The average price of scaffolding is 45000/- per Piece in India.