Truck Mounted
These Double Articulated Truck Mounted Aerial Platform DA324 is the higher double articulated aerial platform installed on 3.5-tons trucks.
Able of a maximum working height of 24 m and a maximum outreach of 11 m, the DA324 has got a safe working load (SWL) of 225 kg (2 operators + tools).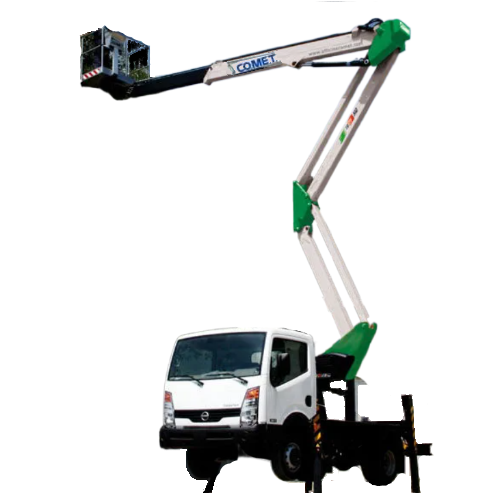 FAQ
What is a truck mounted crane?
Truck mounted cranes used to lift material handling with a crane in the truck . It can be used on highways to carry heavy loads and avoids the necessity of extra equipment.
Where to hire a truck mounted platform?
Many Key players are available in the market, but before making a choice remember your project requirements and map which service provider satisfies your needs.
What is the truck mounted crane price in India?
The price starts from 3L to 55 L / unit, depending on the boom length and lift capacity. The cost may vary depending on the service providers.