Light Towers
We are among the prestigious producers and suppliers of Light Tower . The offered towers empower satisfactory lighting making it simple for plants to capacity without any bothers. These FIXED mounted beacons contain head lights, backdrop illuminations, a crisis light and an overwhelming obligation control board. Clients can benefit these beacons in a few models.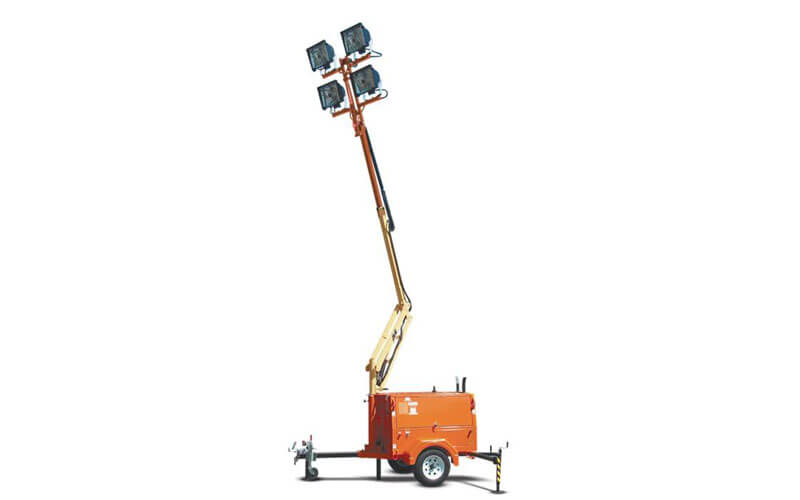 Lighting Color Cool White Lighting Type - Portable Wheel Base - 4
SPECIAL DESIGN FOR HOTELS PARKING, HILLS ETCRugged construction Features: Easy to use Less maintenance
Product Details: IP Rating - IP33, IP44, IP54 Lighting Color - Cool White Lighting Type - LED, Fluorescent, Incandascent Product type - Towers Colour - Yellow Our current product called DAZZLER is a highly efficient portable lighting tower that outputs 3,20,000 lumens of white light from four 1000W metal halide lamps. This light can cover an area extending to almost 10 acres.Our improved technology allows for additional power (upto 2kw) to be drawn with the lights on which can be used for activities like welding, pavement breaking, de-watering pumps, concrete setting etc. All these occur at a low fuel consumption of 2 liters/hr. Features : Finally to cap the aesthetically pleasing design, low noise and low cost of ownership is the all-electric mast controls that allows for very quick (3 mins) deployment and increased worker safety.