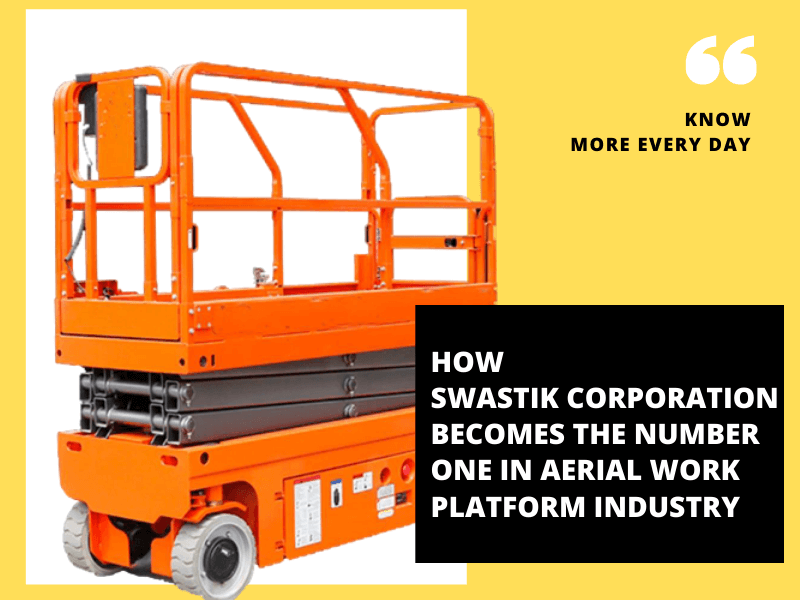 Swastik corporation Leading Brand in Lifting Industry
Here you can get full information about Swastik how we started and where we are now and more.
Swastik Corporation started operations at Chennai, Tamil Nadu, India, in 1999 after a thorough background research on Aerial Work Platforms and Material Handling Equipments.
With 21 years of experience on field in Hire and Rental of Material Handling Equipments, we are accepted globally by a wide range of clients from diversified fields.
Now we are in top rental service of providing aerial work platform & construction and maintenance vehicle rentals, like boom lifts, scissor lifts, tele handlers, aluminium scaffolding, self load mixer, light towers, spider lifts etc.
Some of our major products are:
Aluminium scaffold
Scissor Lifts
Telescopic Boom Lifts
Articulating Boom Lifts
Spider Lifts
Tele Handlers
Light Towers
Self Loading Concrete
Truck Mounted
Push Lifts
Mast Booms
And then we expanded our services to all over India by having branches in major cities of India those will cover all states and provides significant services.
It is not our goal to become the number in India, our aim is beyond that, to become the no.1 Aerial Work Platform by providing the genuine services to our customers.
For any more information or queries comment us in comment session or contact us @ info@swastikcorp.com for any quotes
Author
Sulaiman | Digital Marketing Executive
Susmitha Avula | Content Writer & Digital Marketing Executive