Self Loading Concrete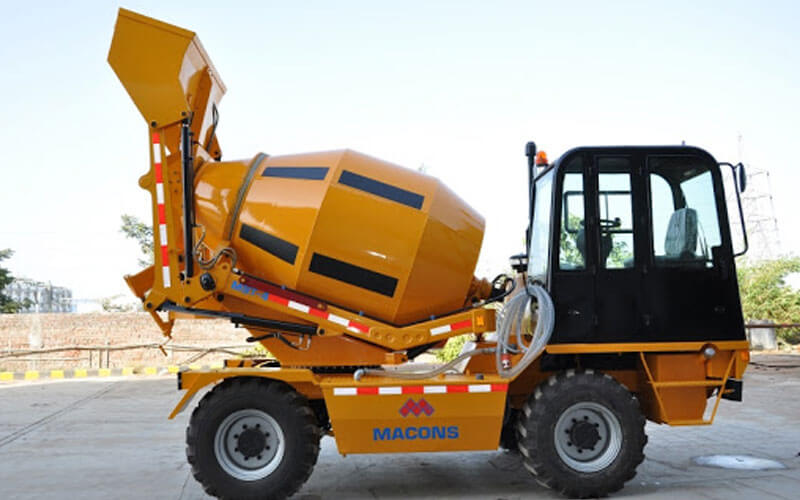 Offering you a complete choice of products which include self loading concrete mixer for rent, concrete self loading mixer, self loading mixer (ds 2500), self loading transit mixer truck for hire and rent and rental selfloading transit mixer.Product Details:Capacity - 04 CumBrand/Make - Swastik CorporationCondition - UsedOwing to the expertise of our skilled professionals, we have been able to provide a qualitative range of Self Loading Concrete Mixer. Available in different configurations, our offered concrete mixer is precisely manufactured using premium quality components and the latest technology. Besides this, our valuable clients can avail this concrete mixer in varied designs and sizes at pocket friendly prices.Features:Sturdy structureHigh strengthEfficient functionalityOur unique selling points
CONCRETE SELF LOADING MIXERGenerally compared with other concrete mixture this Concrete Self Loading Mixer from batching plant to site of work, But the invented SLC MM( self loading machine ) is self loader and mixer of raw material for concrete (Greet, sand, cement and water) at site of work or at site of raw material. Other mixture can only mix and some other can move only the RMC concrete mixture machine ) can load the raw material and mix as per user instruction on site itself and mix all the raw material in short time ( Ex. 10 to 15 min. only ) and can move at any place required.Features :Real concrete output 3.5 in3 per batch. Double mixing screws. Drum rotation by hydraulic motor and planetary reducers Mixing and discharging speed independent from r.p.m. of diesel engine. Quick discharge by drum tilting Engine : Engine : Kirloskar 4R1040. Maximum Power : 110 HP (82 kw@2500 rpm.) Maximum Torque : 375 nm@1500 rpm. Number of Cylinder : 4 Transmission : No Clutch for transmission, Permanent 2 wheel Drive Automotive Hydrostatic transmission with infinitely Variable speeds Motor with two position Electro hydraulic control
FAQ
What is a self loading concrete mixer?
A self loading concrete mixer is the mixture of loading and mixing the concrete which are mobility and automatic feeding, reduces the man power and increases the development of industry.
How Much a Self Loading Concrete Mixer Price in INDIA?
The mixer truck price ranges from 17.5L to 36L /piece approx. The Cost may vary depending on the clients' needs and the loading capacity.